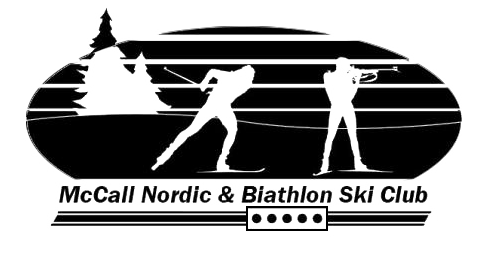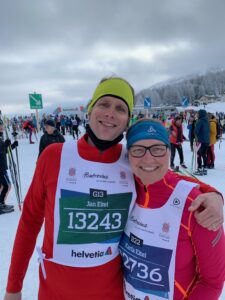 Karla Eitel, Vice President
Karla Eitel was raised in Maryland and experienced Nordic skiing for the first time while attending Williams College in Massachusetts. Her first attempt left her wondering why anyone would participate in the sport. She finally learned to ski on skinny skis as a field instructor at the Teton Science School in Wyoming and Kurt Wolf introduced her to skate skiing shortly after she moved to McCall in 2003. Based on current skill level you may not guess she's been skate skiing for 20 years, but at least she finds it fun. Her whole family participates in the McCall Nordic and Biathlon Ski Club: her two kiddos are thriving as participants, and her husband serves as a volunteer coach. When she's not skiing, riding a bike, or driving kids to practice and races, she is a faculty member of the College of Natural Resources at the University of Idaho and works as the Director of the University of Idaho McCall Field Campus and the McCall Outdoor Science School (MOSS).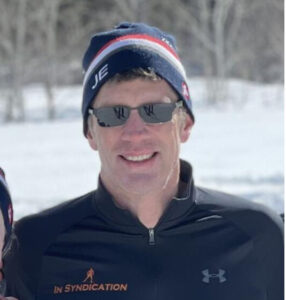 Peter grew up in Vermont and Upstate New York with his family's ski-focus being mostly on Alpine ski racing.  But since there was usually snow out the back door in those days he dabbled in Nordic skiing as well (we're talking wooden skis and knickers era).  While alpine ski racing remained the focus in college he sometimes was pressed into service as the "fourth man" when the Nordic squad was short a skier.  But his true interest in Nordic skiing didn't really sharpen until moving to Idaho in the '00s.  A friend challenged him to ski the Boulder Mountain Tour in 2017 and then Peter got his family to ski the McCall Remastered race in 2019.  After that he was hooked.  Peter participates in the McCall Nordic adult biathlon program on Wednesdays and looks for any excuse to come to McCall during the winter.  He currently lives in Boise as he winds up his ~30 year career in the semiconductor industry.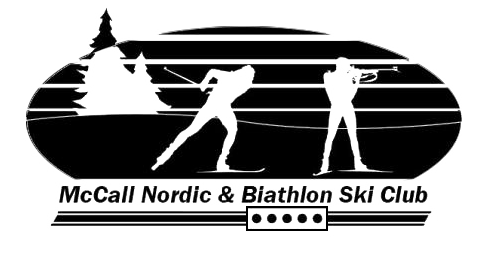 David Reddick was raised in a small farm town in California's central valley. He participated in a variety of sports before finishing high school, although found the most success in swimming. He graduated from the University of California at Berkeley and rowed for the varsity crew. David worked 21 years in mining explosives, most notably as Vice President of Operations for Mining Services International. While living in Labrador City, Canada his family hosted several U.S. Nordic skiers during early season training and became an avid, if not speedy, cross-country skier. His family moved to McCall in 1993 and his children Mariah and Andrew participated in the Nordic program. He served as treasurer for the program for several years at that time. He switched careers to teaching in 2002 and served the McCall-
Donnelly School District for 15 years before retiring in 2019.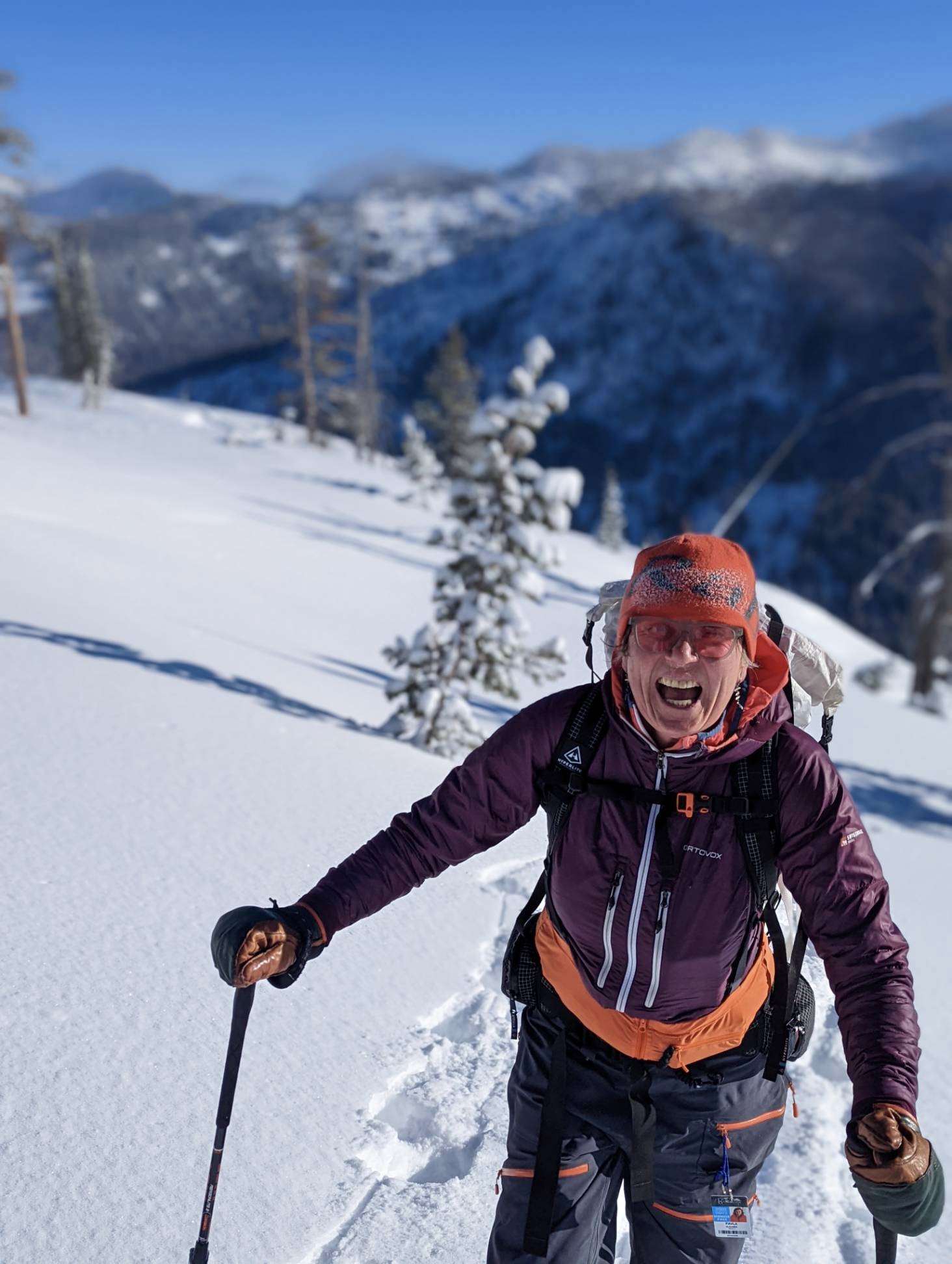 Pavla was born and grew up in the Czech Republic and has vivid memories of cross-country skiing. In particular,  she remembers her cold feet in ski boots on her family's long ski trips to the countryside. After extensive travels and tourist guiding in mountains around the world, Pavla came to McCall in the late 1990s and found it a perfect place for all she loves – skiing, biking, creating gardens, and photography. 

Pavla enjoys everything about Nordic skiing; whether it is learning, teaching, racing, or resting. She wants to share her love of the sport and help others feel strong, confident, and happy on the tracks.

Pavla is a certified level 3 PSIA cross-country ski instructor and she owns a landscaping company.