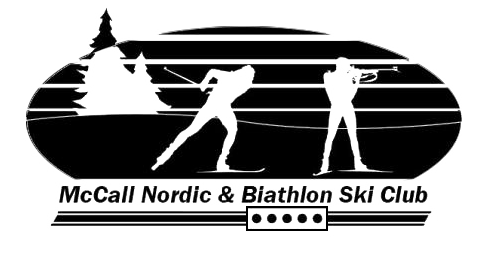 Events
View our calendar of local events for youth and adults!
MNBSC Member Page
Use your club login to access training schedules and other information.
Nordic Classified Ads
Selling used equipment or looking for a new size?  Post here.
The McCall Nordic and Biathlon Ski Club is a nonprofit organization dedicated to promoting the sports of Nordic skiing and Biathlon for adults and youth in the McCall, Idaho area. With several dedicated, groomed Nordic ski areas within a short radius, McCall is a Mecca for Nordic skiing lovers.
The Club includes McCall's youth Nordic and Biathlon teams for ages 5-18. We also help coordinate and sponsor adult Nordic races in the area such at the Race for the Diamonds and the McCall Re-Mastered. We post up-to-date grooming reports as well as information about McCall ski events and functions.
McCall, Idaho offers world-class Nordic skiing, with five different cross country areas, each offering unique ski experiences. At 5,000 feet, more than 175 inches of snow cover McCall streets each year, ensuring Ponderosa State Park, Jug Mountain Ranch, the Activity Barn, Bear Basin Nordic Center, and Tamarack Resort offer outstanding skiing with easy access.
From rolling meadows to challenging hills; from winding through large stands of Ponderosa pines to attaining vast mountain vistas, McCall offers unparalleled options. These cross country ski venues have hosted national and international races, including the 2008 World Masters and the 2002 Senior Nationals, as well as many regional and local races.
Member Registration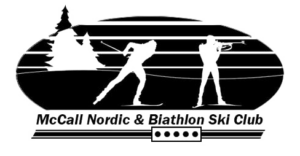 Membership helps support our Mission to promote Nordic skiing and Biathlon. A special emphasis will be the development of skills, sportsmanship and team spirit of youth, and serving the needs of Master Nordic skiers in our area.
Membership in the MNBSC is required to serve on the Board of Directors. Membership gives one the opportunity to participate in the direction of the club by attending the annual spring meeting and selecting the board of directors. Each family that has a child in the program will get an individual membership in the club as part of the registration fee (2 children = 2 memberships). For the 2020/21 season, memberships will be available and will cost $15 for an individual and $25 per family. Additional benefits for members will be developed post Covid (We are working on discounts with outdoor retailers.  We plan to have an evening Masters Skier program next winter (2021/22) and development of a local citizen's race series).
 *Volunteer coaches receive a free membership

Tom Bates, President
Kurt Wolf, Vice President
Paul Klasner, Secretary
Bill Thomas, Director
Vacant, Treasurer
Cory Corbet, Biathlon Director
John Gebhards, Nordic Director
Matthew Galyardt, Assistant Coach
Eric Messenger, Comp U16/U18
Kurt Wolf, Development U14
Todd Arndt, U14
Jared Alexander, U14
Cory Corbet, U12/U14
Julie Welty, U12/U14
Becky Bjork, U12/U14
Andrew Armstrong, U12/U14
Sara Wolf, U10
Molly Eimers, U10
Casey Rose, U8
Jenn Neuschwander, U8