2022 Intermountain Youth Championships
Presented by Gravity Sports
McCall Nordic and Biathlon Ski Club would like to welcome youth racers to the Intermountain Youth Championships (IYCs) being held in McCall, Idaho.  The information provided is a guide to help you learn more about this event.  More details will be provided as it becomes available through the McCall Nordic website or by contacting the race director. This is a non-sanctioned USSS event. See below for details.
Course Maps
View the 2022 courses at Jug Mountain near McCall, ID.
Registration
Entries and waivers due by Feb 21st at 9pm.
Live and Post-Race Results
Race results will be available here online post race.
2022 Intermountain Youth Championships
February 26th-27th, 2022
Jug Mountain Ranch
Complete Event Protocol & Schedule 

Event Registration
Entries and waivers due Monday, 2/21/22, by 9:00pm. Contact Heidi Galyardt with questions: [email protected]. Races for U8, U10, U12, U14, U16-Novice.
Special thanks to our sponsors!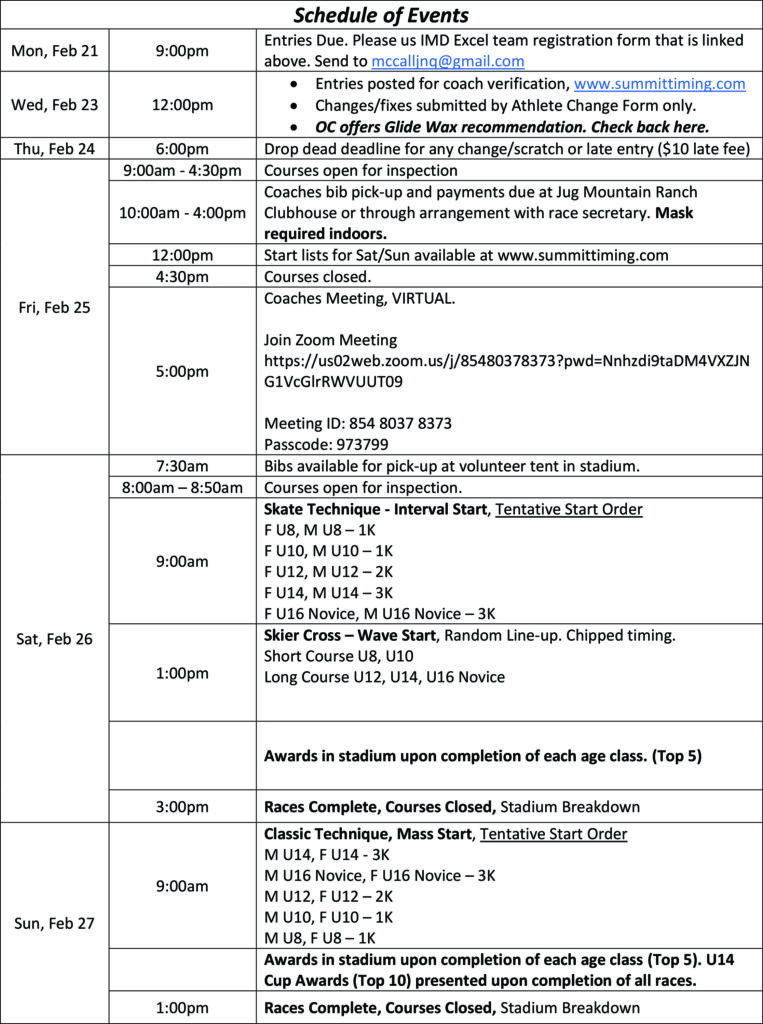 Organizing Committee
Chief of Competition: John Gebhards
Asst. Chief of Competition: Matt Galyardt
Race Secretary: Heidi Galyardt
Chief of Timing: Summit Timing, Ernie Page
Chief of Stadium: Tom Bates
Chief of Course: Clayton Nalder
Covid Coordinator: Todd Arndt, MD
Volunteer Coordinator: Ted McManus
Courses, Elevation & Distance
Directions to Jug Mountain Ranch
Google map directions from the center of McCall, ID, to Jug Mountain Ranch Clubhouse.  For custom directions, you can use
44.838, -116.025
for the start area.
Team Parking & Traffic Flow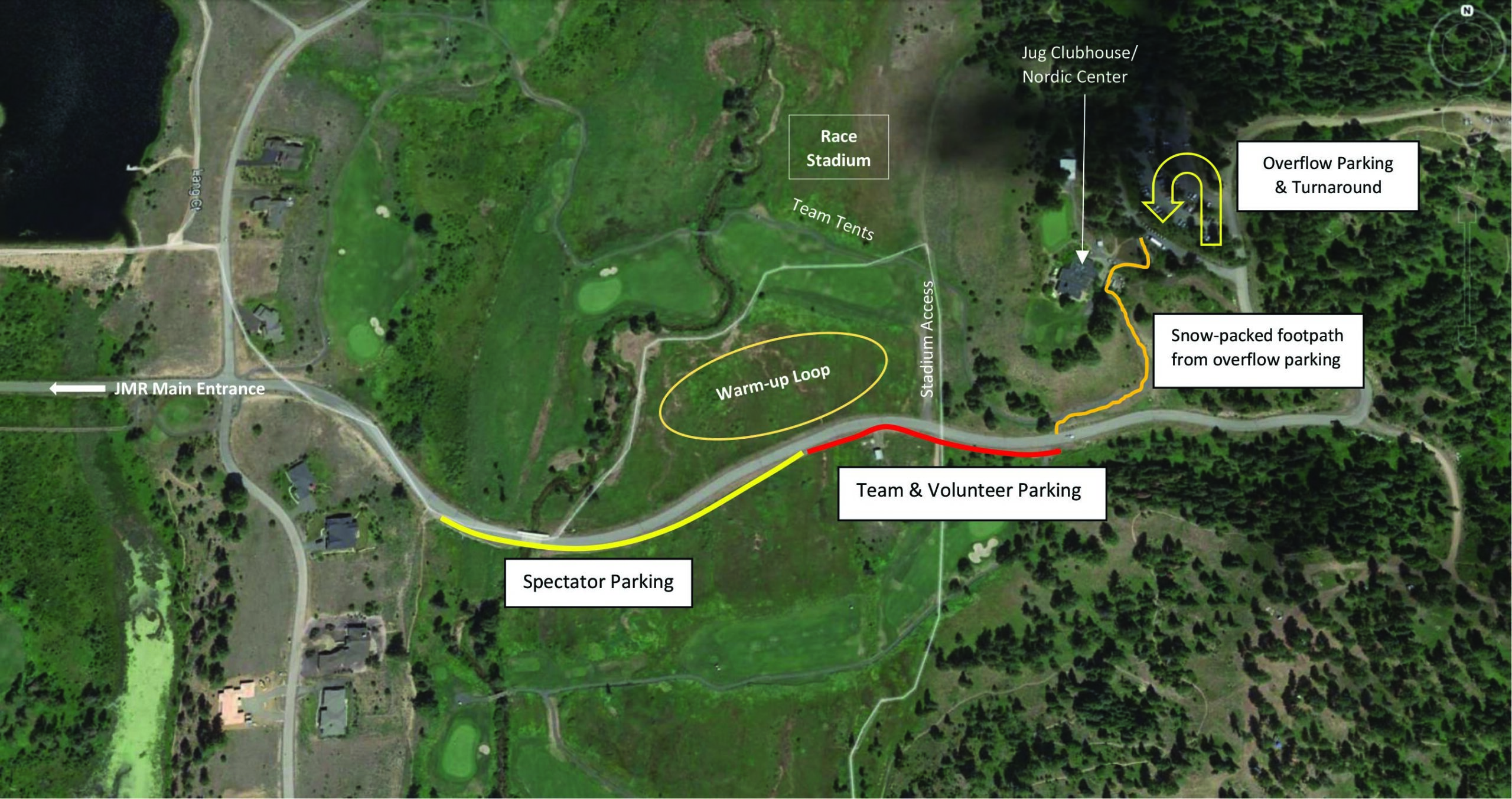 Waxing Protocols
NO FLUOROS!
There is no official "wax call" for this event, other than NO FLUOROS. However, we're offering the following tips to aid in your efforts.
See Toko Wax Recommendations for Saturday and Sunday
If you're planning on utilizing wax from the IMD wax protocols, we recommend Swix HS5 or CH5
Basically, wax for cold conditions. It's a cold week leading up to the event and the venue location at Jug Mountain Ranch is typically 5 degrees colder than the forecasted temps for McCall. 
Awards
Top 5 – U8, U10, U12, U14, U16-Novice
Awards in stadium upon completion of each age class (Top 5). U14 Cup Awards (Top 10) presented upon completion of all races.
Food & Beverage
Per Covid mitigations, no food and beverage available at venue.
Lodging
Hotel McCall: 1-866-800-1183
Holiday Inn Express, Hunt Lodge: 208-634-4700
Shore Lodge: 800-657-6464
Brundage Inn: 208-634-2344
Scandia Inn: 208-634-7394
Super 8 McCall: 208-634-4637
Best Western Plus McCall: 208-634-2230
America's Best Value Inn and Suites: 208-634-6300
Ponderosa State Park Cabins: 208-634-2164
Vacation rentals, hotel info and reservations. www.inidaho.com, 1-800-844-3246
Questions?
Matt Galyardt, Assistant Chief of Competition
406-370-1680